Chocolate and candy make up an iconic part of modern-day Valentine's Day traditions – whether you're celebrating from a distance or in person. From conversation hearts to heart-shaped boxes of chocolate, candy is a fun treat to share with your friends, family and loved ones near and far. Read our 2023 press release.
History of Valentine's Day
There are several romantic legends associated with one of the sweetest days of the year.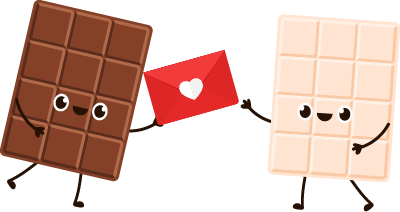 of Americans plan to celebrate Valentine's Day with chocolate and candy.
Cracking the Chocolate Code
What's inside your favorite treats? You may be able to find out from just a glance!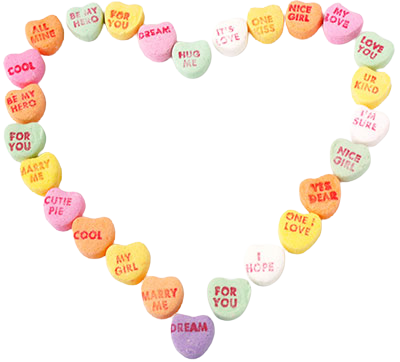 All About Conversation Hearts
From be mine to tweet me, there's so much history behind the holiday's sweetest messages.
Candy Storage Tips
There are special ways to store your seasonal treats to ensure that the sweetness continues after the holiday.
When Do You Purchase Valentine's Day Treats?
14%: the moment they appear on store shelves
17%: in January
50%: in the first half of February
5%: on Valentine's Day
15%: it varies

10% of people say they poke the bottom of the chocolate to find out the flavor. Do you?