Easter is a sweet celebration that combines religious observation with secular traditions. Whether you like to line your baskets with jelly beans, chocolate bunnies or crème eggs, treats are an iconic part of this springtime holiday.
Learn more in our 2023 press release.
Sweet Easter Insights
Check out some sweet fun facts about how Americans treat at Easter.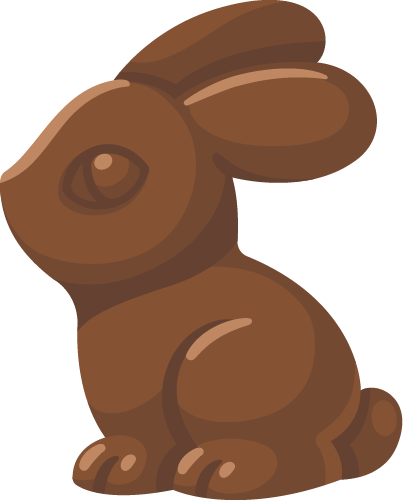 of Americans say they'll share or gift confectionery treats for Easter.
An Egg-Ceptionally Sweet History
With both religious and secular traditions, there's a sweet history to this special holiday.
All About Jelly Beans
As one of the most popular Easter treats, jelly beans have a special place in springtime celebrations.
Candy Storage Tips
There are special ways to store your seasonal treats to ensure that you and your family are embracing balance at Easter. Enjoy a little bit now and then treat a little bit later!
What Are Americans' Favorite Easter Treats?
44%: Chocolate Eggs/Bunnies
20%: Jelly Beans
18%: Candy Coated Eggs
15%: Marshmallow Candies
3%: Other

Parents: Do you snag some treats from your children's Easter baskets?